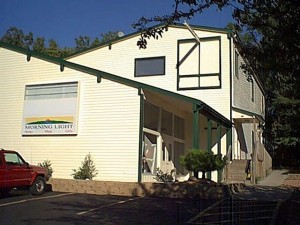 MORNING LIGHT BOOKSTORE & WELLNESS CENTER
and
SOUNDS FOR THE SOUL
present
RETURN TO LOVE WORKSHOP
Saturday, February 22, 2014, 1:00 p.m. – 2:30 p.m.
In the Return to Love workshop, sound healer Deb Jennings will return to Morning Light Bookstore & Wellness Center with her Sounds for the Soul music.  Deb will guide you in work with intention, carried on the waves of sound, to take yourself out of fear, stress, and other limiting beliefs, behaviors, and patterns, allowing you to find a place to Return to Love.  Sound healing will reawaken your divine within, and assist you to connect with the present moment. You will journey through sacred sound and vibration to your highest vision of yourself and have visceral experiences of wholeness.  Specific sound healing techniques will be utilized to assist in removing dormant energy, and to move energy to align with healthier universal energies.  Participants will experience deep relaxation, nurturing, and bliss.  Your sound healing journey will help you remember who you are, and as you Return to Love, you will be able to be more compassionate, show more loving kindness, and be more in touch with deep inner peace. This begins with each one of us and then can be shared with our world.  Come Return to Love at Morning Light Bookstore & Wellness Center.
Deb Jennings has studied and played music since age 5. She plays piano, organ, keyboards, Native American flutes, percussion instruments, crystal bowls, Tibetan metal bowls and bells, temple gongs, tuning forks, and didgeridoo. She has studied Sound Healing with several different teachers, including Jonathon Goldman and Buddhist monks in Tibet, China and India. Her practices draw from Sufi, Buddhist, Hindu, Native American and Christian traditions. Deb has a Bachelor of Science in Nursing (Creighton University, cum laude) and is trained in all 3 levels of Usui Reiki. She leads community drum circles and "Explore Sound Healing" groups, facilitates workshops and leads meditations using sacred sounds. Deb offers private and group sessions, conducts home blessings and performs at church services, weddings and celebration of life services. She plays for workshops, retreats and many yoga events, including Yoga in the Park.
Fee for workshop $30
Morning Light Bookstore & Wellness Center, 151 73rd St., Windsor Heights, IA. Please pre-register with Lenore at 515-255-9256 or at morninglight27@aol.com. http://www.morninglightstore.com/http://soundsforthesouldj.com/