SOUNDS FOR THE SOUL JUNE 2014 EVENTS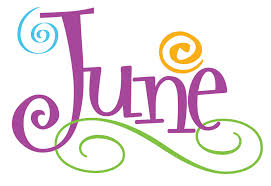 Tuesdays, June 3, 10, 17, and 24, 2014
Mid-Day Sounds for the Soul Meditation
Regular meditation has so many benefits for your health and well-being. Join Deb Jennings for a 1 hour break from rushing and stress-filled day-to-day activities, and spend your lunch break luxuriating in the peaceful Sounds for the Soul meditation energy. 12:00-1:00 p.m. For more information, contact Deb Jennings at 515-306-8105, or jnnngsmus@aol.com. Website http://soundsforthesouldj.com/ Cost: Suggested love offering $10.
Location: Unity of Des Moines, 414 31st
Sunday, June 8, 2014
Community Drum Circle
Please come join in our monthly community drum circle. Discover the rhythm in you. No musical experience necessary. Express yourself in a safe community environment. Reduce stress and relax. Experience collaborative creativity in our drum circle. Healing one beat at a time in our bodies, minds and spirits! Bring your own drum or percussion instruments or borrow ours. All ages are welcome. 3:00-4:30 p.m. Contact Deb Jennings for more information. 515-306-8105 or jnnngsmus@aol.com. Website: http://soundsforthesouldj.com/ Cost: $10 suggested love offering. Please enter through the back door, and come downstairs to Harmony Hall.
Location: Unity of Des Moines, 414 31st St., Des Moines, IA
June 13 and 14, 2014
Return to Love at OM Center
An evening of intention carried on the waves of sound, expanding beliefs, inspiring new waves of behaviors and patterns, allowing you to find a place to Return To Love. Sounds for the Soul reawakens the divine within and brings you into the present moment. Journey through sacred sounds and vibration to your highest vision of yourself and experience wholeness. Specific sound healing techniques will be utilized to assist In moving dormant energy to align with healthy universal energies. Experience deep relaxation, nurturing and bliss. Remember who you are, and as you Return To Love, experience compassion, loving kindness, and touch deep inner peace. Return to Love at OM! Friday June 13, at 7 p.m. $15 in advance, $20 at the door. Call 402-345-5078 to RSVP and reserve your ticket. Private sound healing sessions also available Friday, June 13, and Saturday, June 14. 1 hour sessions $75.00. Please call OM to make a reservation.
Location: OM Center, 1216 Howard St., Omaha, NE 402-345-5078
www.omcenterdaily.com
Thursday, June 19, 2014 Meditation Around Town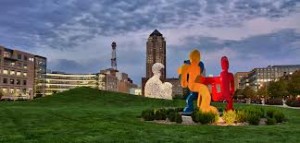 Meditation Around Town is a free, monthly meditation being offered to the public. No meditation experience is necessary to participate. Come and enjoy the experience of sharing a simple meditation in unique settings around our beautiful community. This will be a relaxing and fun filled experience for everyone. Denny Kelly will lead this month's first meditation. Deb Jennings of Sounds for the Soul will support the meditation experience with singing bowls and flute playing. For more information about each monthly meditation, please visit www.meditationaroundtown.com
Location: Pappajohn Sculpture Garden, outside in the middle of the sculpture park. 1400 Grand Ave.
Friday, June 20, 2014
Celebrations of Spirit Summer Solstice Drumming Circle and Potluck Picnic Judy Olson and Deb Jennings will lead a summer solstice drumming circle at Greenwood Park. Bring a drum, rattle or other instrument (or borrow one of ours or play our community drum), a lawn chair or blanket, a dish to share, and your own place setting for the picnic. Drum circle at 6 p.m., potluck at 7 p.m.
Location: Greenwood Park Shelter, Turn south on 45th St. at Grand Ave. At the pond, turn left, heading up the hill. Shelter is on the right at the top of the hill.
Saturday, June 21, 2014
Summer Solstice Event with Cathy Lindsey
Deb Jennings of Sounds for the Soul will be providing cosmic music for the solstice event. Location and time to follow. Check website for more information. www.soundsforthesouldj.com
Sunday, June 22, 2014
Big Pyramid Event-Lemurian Summer Solstice
4 p.m. to 6 p.m. Come experience the summer solstice energies with a Lemurian flair this month! Experience sound geometry with Lemurian Tuning Fork Attunements to expand consciousness, connect with Lemurian energy, build a sacred merkaba, and invite multi-dimensional experiences. Live channeled information with opportunity for interaction and questions and answers. Open to your soul energy and high self. Reconnect, remember and resonate with ancient wisdom for the future! This work not only benefits you, but is for the benefit of all sentient beings everywhere. $25 suggested love offering. Call or email Laura Jones for more information and to register at Laura@Lauracle.com or 515-975-6331. Deb Jennings of "Sounds for the Soul" will give the Lemurian Tuning Fork Attunements. Live channeling by Laura Jones. Private sessions with Laura and Deb also available, Location: west side of Des Moines. Address provided upon registration.
Thursday, June 26, 2014
Explore Sound Healing Group
We will explore various sound healing techniques to help us achieve deep relaxation, release tension and stress, expand consciousness, open the heart and heighten awareness. 6:30-8:00 p.m. For more information, contact Deb Jennings at 515-306-8105, or jnnngsmus@aol.com.
Website http://soundsforthesouldj.com/ Cost: Suggested love offering $15.
Location: Unity of Des Moines, 414 31st Street, Des Moines, Iowa
DEB JENNINGS IS AVAILABLE FOR PRIVATE SOUND HEALING SESSIONS TO HELP YOU WITH ISSUES 1 on 1. SHE IS ALSO AVAILABLE FOR GROUP SESSIONS AND TO DO PRESENTATIONS, WORKSHOPS AND RETREATS. FOR MORE INFORMATION, PLEASE CONTACT DEB AT 515-306-8105.