Mid-Day Sounds for the Soul Meditation
Tuesdays, July 1, 8, 15, 22, and 29, 2014
Regular meditation has so many benefits for your health and well-being. Join Deb Jennings for a 1 hour break from rushing and stress-filled day-to-day activities, and spend your lunch break luxuriating in the peaceful Sounds for the Soul meditation energy. 12:00-1:00 p.m. Suggested love offering $10 For more information, 515-371-0725 or jnnngsmus@aol.com. Website http://soundsforthesouldj.com/
Location: Unity of Des Moines, 414 31st
 Southern Iowa Creative Healing Arts Fair
Saturday, July 12, 2014 from 11:00 a.m. to 5 p.m.
"Lighten Up" at the southern Iowa Creative Healing Arts Fair, Saturday, July 12 from 11 a.m. to 5 p.m.
Deb Jennings will have a sound healing booth at the fair and present a workshop during the fair. There
will intuitive and holistic services, creative kids corner and creative workshops. General Admission is $5 for Adults, $3 for children. Readings and Individual Sessions available for additional fees. Location: ALC International Conference Center, 1447 Hwy 69, 5 miles north of Osceola, IA. Call 641-342-4517 for more information. Look for the Native American Tipi!
Community Drum Circle
Sunday, July 13, 2014 from 3:00 p.m. to 4:30 p.m.
Please come join in our monthly community drum circle. Discover the rhythm in you. No musical
experience necessary. Express yourself in a safe community environment. Reduce stress and relax.
Experience collaborative creativity in our drum circle. Healing one beat at a time in our bodies, minds and
spirits! Bring your own drum or percussion instruments or borrow ours. All ages are welcome. 3:00-4:30
p.m. Contact Deb Jennings for more information. 515-371-0725 or jnnngsmus@aol.com. Website: http:/
/soundsforthesouldj.com/ Cost: $10 suggested love offering. Please enter through the back door, and
come downstairs to Harmony Hall.
Location: Unity of Des Moines, 414 31st St., Des Moines, IA
Big Pyramid Event
July 16-17, 2014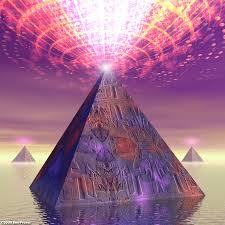 We will create the same energy as a holy temple to energize and heal. Expand consciousness and multi-dimensional awareness. Live channeling with Laura Jones, sacred sound with Deb Jennings of Sounds for the Soul. Open to your soul energy and high self. Reconnect, remember and resonate with ancient wisdom for the future! This work not only benefits you, but is for the benefit of all sentient beings everywhere. This month's focus will be on time travel, balancing male and female energies, wisdom and compassion, and retrieving parts of your soul from which you had separated. Laura will do live, PERSONALIZED channeling, and Deb will provide sound energy transmissions and teachings about the ganta and vajra. 6:30-8:30 p.m. Wednesday, July 16. 1:00 to 3:00 p.m. Thursday, July 17. $25 suggested love offering. Call or email Laura Jones for more information and to register at Laura@Lauracle.com or 515-975-6331. Private sessions with Laura and Deb also available. Contact Laura for more information.
Location: west side of Des Moines. Address provided upon registration.
Meditation Around Town
Thursday, July 17, 2014
Meditation Around Town is a free, monthly meditation being offered to the public. No meditation experience is necessary to participate. Come and enjoy the experience of sharing a simple meditation in unique settings around our beautiful community. This will be a relaxing and fun filled experience for everyone. Julie Rice will lead this month's meditation. Deb Jennings of Sounds for the Soul will support the meditation experience with singing bowls and flute playing. Enjoy the aspect of community in your meditation! 6 p.m. For more information about each monthly meditation, please visit www.meditationaroundtown.com
Location: Greenwood Park outside the Rose Garden, behind the DM Art Center
Explore Sound Healing Group
Thursday, July 24, 2014
We will explore various sound healing techniques to help us achieve deep relaxation, release tension and stress, expand consciousness, open the heart and heighten awareness. 6:30-8:00 p.m. For more information, contact Deb Jennings at 515-306-8105, or jnnngsmus@aol.com Website http://soundsforthesouldj.com/ Cost: Suggested love offering $15.
Location: Unity of Des Moines, 414 31st
Yoga, Spiral Formation and Sacred Sound
Saturday, July 26, 2014
Connect with the sacred stones at Harvest Preserve during an hour of spiritual yoga, taught by Ofelia Mohr, and accompanied with music by Deb Jennings of Sounds for the Soul. Then, enjoy a powerful group meditation in a spiral formation on the sweet, loving Iowa earth, surrounded by a sacred stone circle, led by Ofelia Mohr. This will be followed by a sacred sound meditation led by Deb Jennings. Love Offering. For more information and car pooling arrangements, contact Ofelia at 515-577-9119, or at ofelia@omnutrition.com or Big Pyramid Event or www.OmNutrition.com for more info about Ofelia Mohr.
www.harvestpreserve.org for more info about the location
www.soundsforthesouldj.com for more info about Deb Jennings.
Location: Harvest Preserve, 1650 N. Scott Blvd., Iowa City, IA
Presentation at Wesley Acres
Thursday, July 31, 2014
Deb Jennings will present "Stress Reduction Through Healing Sounds" at Wesley Acres at 2:00 p.m. as part of the Living Well with Alzheimer's series.
Location: Wesley Acres, 3524 Grand Ave., Des Moines, Iowa