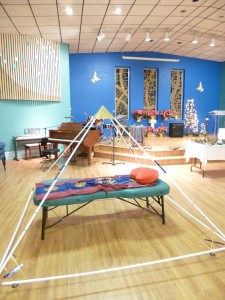 JANUARY BIG PYRAMID EVENTS
Inviting the healing light from the Cosmos and the Earth for the benefit of ourselves and all beings everywhere
Wed. Jan. 29th
Thurs. Jan. 30th
Come to one event or all!
Each event $25. suggested love offering
6:30-8:30pm, Wednesday
2:30-4:30pm, Thursday
6:30-8:30pm, Thursday
Channeling, info, guidance, and psychic interpretations, by Laura Jones and special music by Deb Jennings.
Sign up soon–space is limited.
Call or email Laura Jones
Laura@Lauracle.com 515-975-6331
Location: west side of Des Moines.
This pyramid was gifted to me and I am excited to share the energy with all of you. It is built to a precise 51 degree angle that is found in the Great Pyramid. We will create the same energy as a holy temple to heal, regenerate and revitalize.
I will be channeling information in the moment and music will be created to help everyone to open to the light.
We will also use silence to be able to sense the energies easier. All the energies of the Earth grids are enhanced for grounding and you just might feel an opening to your Soul energies, High Self and benefit from Star energies.
Aligning on a deep level to the light of the Earth and the light of God feels good and helps you feel balanced and healthy. Not only will all of us be blessed but it is said that we will be sending blessings out to a radius of 100 miles!
Laura Jones