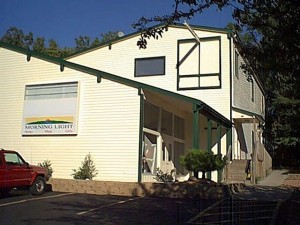 MORNING LIGHT BOOKSTORE & WELLNESS CENTER
Presents
Relax, Restore, and Renew
with Sounds for the Soul Workshop
Saturday, 1-18-14, 1:00 to 2:30 p.m.
Feeling stressed or tired after the holidays? Having trouble relaxing? Start the New
Year out by joining Deb Jennings as she uses sound healing instruments to help you
tune into your own infinite source of inner peace. You will experience sounds that
are resonant and harmonious so you can relax, restore and renew. Sounds for the
Soul can open the heart, expand consciousness, release tension and stress, deepen
states of meditation, and balance and harmonize! Deb will guide you in your work with intention combined with sound, including sessions on releasing what you no longer want in your life, creating what you would like in your life, and sending out a group intention for the world on the waves of sound. Come experience transformational sounds that take you on a magical journey through sacred sound and vibration, which will deepen and heighten awareness, allowing you to open to wholeness on all levels, and arrive at a destination of realms of deep inner peace, yet you will feel energized as well as relaxed.
Deb Jennings has studied and played music since age 5. She plays piano, organ, keyboards, Native American flutes, percussion instruments, crystal bowls, Tibetan metal bowls and bells, temple gongs, tuning forks, and didgeridoo. She has studied Sound Healing with Jonathon Goldman and Buddhist monks in Tibet, China and India. She has studied toning and chanting with several different teachers, and in several traditions (Buddhist, Hindu, Sufi, Native American, Christian). She leads drum circles and Explore Sound Healing groups in the community; teaches workshops on Crystal and Tibetan metal bowls; offers private and group sound healing sessions; plays for Yoga in the Park, church services, and celebration of life services; as well as leading meditations using sacred sounds.
$25 fee for workshop.
Morning Light Bookstore & Wellness Center, 151 73rd  St., Windsor Heights, IA.
Please pre-register with Lenore at 515-255-9256 or at morninglight27@aol.com.
http://www.morninglightstore.com/ http://soundsforthesouldj.com/